16.7.2017
HARPAZO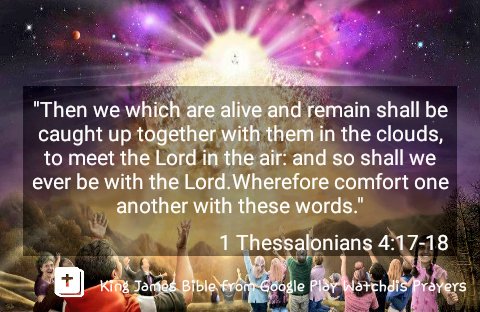 Okay, so I want to delve deeper into the word HARPAZO! What does it really mean and why did the apostle Paul choose this word or better still, why did Holy Spirit inspire him to use it? Again, some will jump on the fact that the word 'rapture' is incorrect! However, in the Latin as in the Greek, it means the same thing RAPIO [Latin] or HARPAZO [Greek]. I'll post on that another time, but if you want to, go check it out yourself!
to seize, carry off by force
to seize on, claim for one's self eagerly
to snatch out or away forcefully
arpazo (har-pad'-zo) is the Greek word which the New Testament translators have rendered as "caught up". "I knew a man in Christ above fourteen years ago, (whether in the body, I cannot tell; or whether out of the body, I cannot tell: God knows;) such a one was caught up [Greek, harpazo] to the Third Heaven" (2Corinthians 12:2). "Rapture" is taken from an obsolete French word, which means "abduction" or "to carry off". Though Greek scholars may refrain from using "rapture" to translate "harpazo", it is not a wresting of Scripture for the honest Christian to see the connection between the two.
Regarding the term rapture and its use in theology the following should answer your questions. It is taken from Ryrie's Basic Theology.
Our modern understanding of rapture appears to have little or no connection with the eschatological event. However, the word is properly used of that event. Rapture is a state or experience of being carried away. The English word comes from a Latin word, rapio, which means to seize or snatch in relation to an ecstasy of spirit or the actual removal from one place to another. In other words, it means to be carried away in spirit or in body. The Rapture of the church means the carrying away of the church from earth to heaven.
The Greek word 'harpazo' from which this term "rapture" is derived, appears in 1 Thessalonians 4:17, translated "caught up." The Latin translation of this verse used the word rapturo. The Greek word it translates is harpazo, which means to snatch or take away. Elsewhere it is used to describe how the Spirit caught up Philip near Gaza and brought him to Caesarea (Acts 8:39) and to describe Paul's experience of being caught up into the third heaven (2 Cor. 12:2-4). Thus there can be no doubt that the word is used in 1 Thessalonians 4:17 to indicate the actual removal of people from earth to heaven.
Now, I want to leave you with a thought that I'll pick up on next time!
WHAT "ON EARTH" HAPPENS TO CAUSE GOD TO HAVE TO FORCEFULLY SNATCH US [His true Church] UP AND OFF THE EARTH? I'll be looking at one or two possible case scenarios on that one.